The Iron Crown is a high-fantasy SPFBO finalist that that hits all the nostalgic notes while telling a fresh story with dragon spirits—some mischievous, some vengeful, but all oddly relatable—wayward adventurers who find themselves in different ways, and the power of banding together in bleak and trying times. It is a thick book, but I found myself flying through the pages faster than Calidra on Hailathyl (minus the travel hangover… though I suppose a book hangover would be comparable).
One of the major parts of the book is traveling from one place to another, and I enjoyed accompanying the characters on their individual journeys… but together, if that makes sense. It makes me feel like I'm part of an intense game of DnD, where characters—who under normal circumstances should absolutely not travel together—go on a quest, each bringing their strengths and personalities to the table to explore (and overcome challenges in) a complex and layered world that is also working against them.
The range of (personal) quests is also vast and, in my opinion, relatable. You have a character who is trying to figure out who he is in a society that has already made up its mind about him. A strong-willed woman who returns home after years of being estranged. Another character who just wants to eat pastries again. And a rugged, slightly mysterious character who takes (an at times unfair) advantage of his strength after a lifetime of having none. So you see, there will be one quest the reader could relate to, if not the pastries.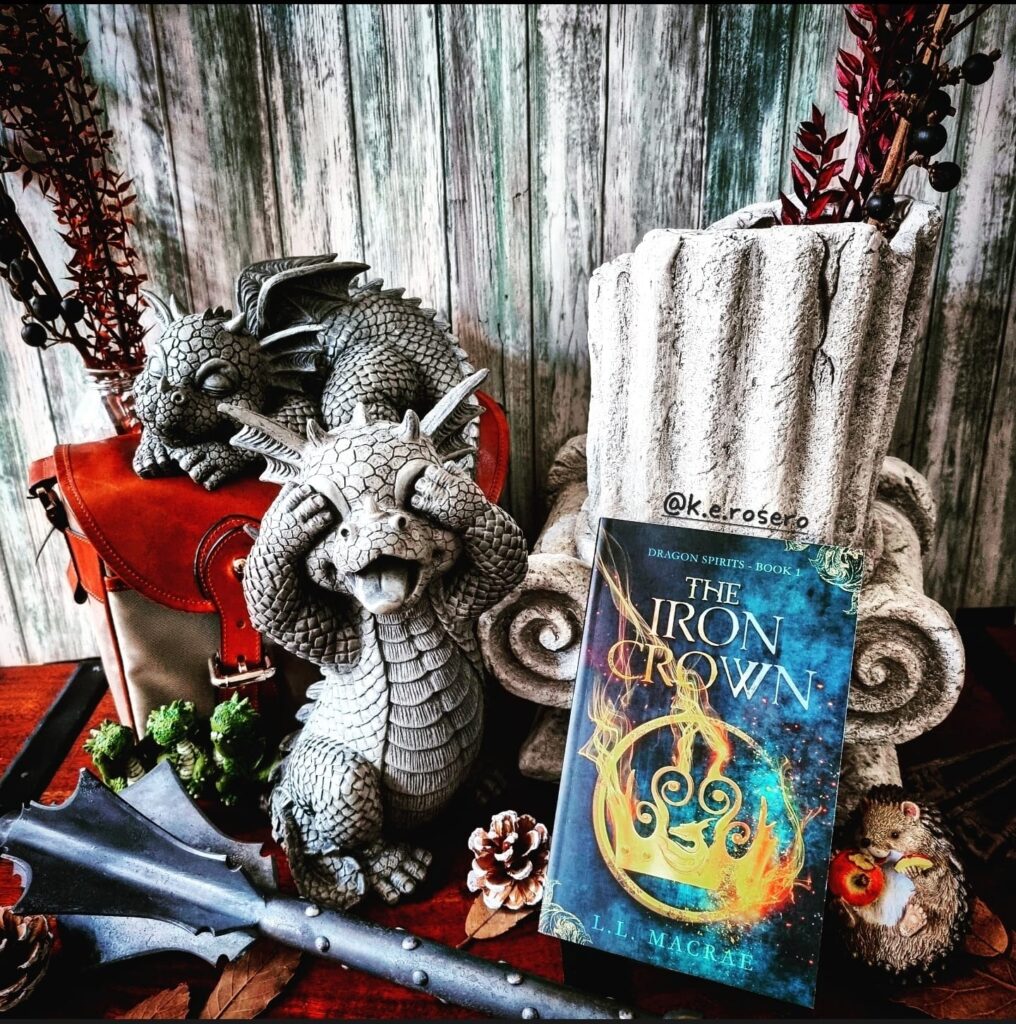 Some of the themes are dark, but there is a certain lightheartedness to it that makes me think of RPGs in the early 2000s, like Final Fantasy IX—or wait, Octopath Traveler (it even has shrines!)! I couldn't stop thinking of Torsten as Steiner, lol. The traveling we do reminds me a lot of this, like we were leveling up for the boss battle. I don't mind wandering from the main story a bit, as we get to meet a vast range of characters, from high priestesses to griffin riders, from Bragalians to Olmese warriors. This type of fantasy, where you can discover the world outside the protagonists' own, is my jam.
I did get a bit lost in the politics (which may be a general "me" thing… I don't even really get them in real life), because there are quite a few conflicts going on at the same time. But this didn't take away from my overall enjoyment, because I was more invested in character dynamics and conflict. Incidentally, I would like to start using "Insolent blaggard!" as an insult.
I really enjoyed The Iron Crown and look forward to reading the next book in the series, The Shadow Gate. It's a wonderful nod to traditional fantasy, but with a fresh voice and story.
A few key words to help you decide: multiple POV, dragons, amnesiac protagonist, in-book traveling, quest fantasy, high fantasy, sword and sorcery, fantasy series, LGBTQ+